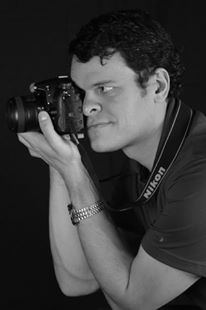 BMW the Photo is run and operated by Benjamin M. Weilert.
What does the 'M' stand for?
Mountain Climber
Movie Connoisseur
Master of Science
Multi-award winning Photographer
Benjamin was taught photography by his mother in High School and has spent the years since refining his style. With an eye for composition, Benjamin finds beauty in the images that surround him while living in Colorado Springs, Colorado. From macro-scale close ups to sweeping landscapes, Benjamin's photographs span many subjects and topics. He finds the most challenging photographs to take are often the ones he is most proud to frame and put up on his wall.
Always looking for new ways to improve his photography, Benjamin has taken opportunities to refine his craft. Sometimes the simple life at home can provide enough subjects to create fantastic photos, but sometimes a change of scenery is needed to inspire him. Even topics he's covered before can have new and exciting photographs come of them when he uses a different lens to capture it.
After college, he joined the photography group known as IKON (founded by himself and a few photographer friends) and was able to learn enough shooting with an Olympus C770 point-and-shoot digital camera to move up to his first Digital Single Lens Reflex (DSLR) camera: a Nikon D7000. Using IKON events to fuel his learning, eventually he also joined the Colorado Springs Creative Photography Group (CSCPG), where he also flourished. Through IKON and CSCPG, Benjamin has entered a number of his photographs in contests, some of which have won in such categories as "Black and White", "Landscape", and "Animal".